Studying History at Iowa State
The ISU History department offers curricula leading to the B.A. and B.S. degrees in history, the M.A. degree in history,the Ph.D. degree in rural, agricultural technological, and environmental history (RATE).
The department offers a variety of survey courses (200 series) designed to serve primarily first- and second-year students as either general education courses or as introductions to advanced courses in history or other subject areas.   For purposes of outcomes assessment, all History majors must complete three credits of History 495 or, if qualified and willing, one graduate level writing/research seminar.  History majors must receive a grade of C or better in each of Engl 150 and 250 (or 250H), and Hist 495 or any graduate seminar.  Candidates for the B.A. must complete two years of university-level study in one foreign language or the equivalent.
Why I Became a History Major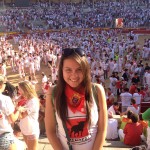 I decided to major in History because I love to learn about life in different eras. How they managed without the technology that many of us live with currently. I also chose History because of our current Governmental problems. I always knew I wanted to be a teacher and wanted to make a difference in society using History."
Coady Sierra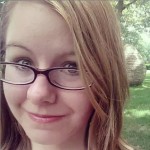 I'm a history major because I love digging into stories. It is completely fascinating discovering how people and societies have changed over time, and how they have really stayed the same in many ways. The events, people, influences, and concepts I have studied have taught me a lot about the world around me and why we act and think the way we do in the present day."
Leah Calhoun
Learning Outcomes for History Majors
History majors will be able to:
Display an appropriate level of knowledge of major historical themes and events based upon the student's course of study.
Display an understanding of how past cultures and social organizations have developed and functioned over time.
Develop the fundamental methodological skills of the historical craft, including:

The ability to contextualize and analyze primary source evidence.
Familiarity with the concepts of historical argument and interpretation.
The ability to formulate effective argumentation in written and oral forms.
The ability to conduct research, including an awareness of the basic historiography in selected research area, and to develop historical arguments and analysis based upon primary and secondary source research.

Display a sophisticated understanding of the relationship between past events and the present.
Majors will demonstrate these outcomes by completing the capstone seminar, Hist 495, at a satisfactory level (grade of C or above).