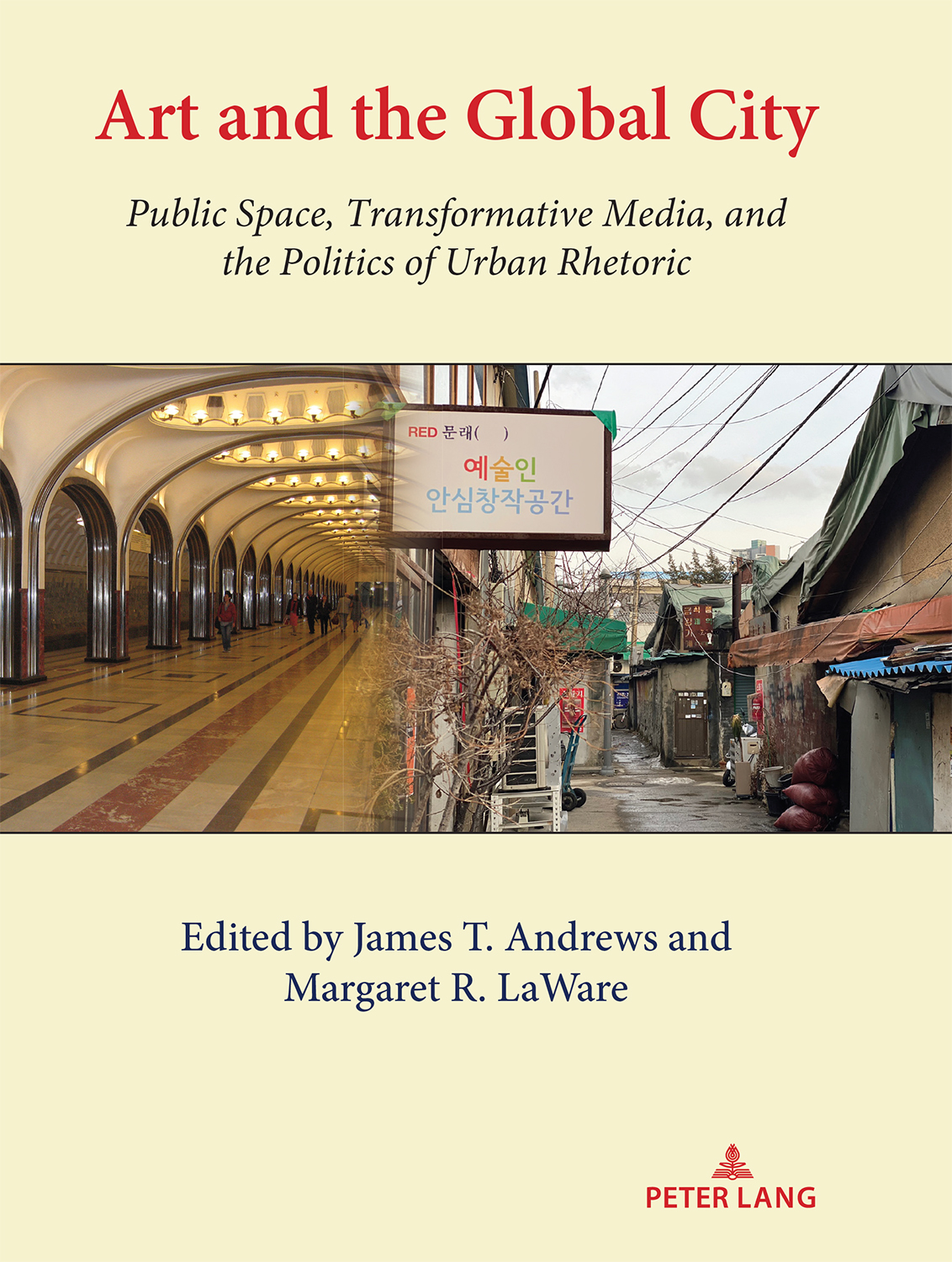 Art and the Global City is based on an international conference in November of 2019 at the School of the Art Institute of Chicago. It included cultural historians, urban studies specialists, as well as Frankfurt School Communication scholars – all of which are interested in the relationships between art, architecture, and public space in international urban environments. Drs. Andrews (History) and LaWare (English), both participants at the conference, were asked by the working group, "Communicative Cities," to edit a volume based on the proceedings. The volume looks fundamentally at relationships between art, pubic space & local institutions, and the evolving and changing nature of urban life globally.
"Art and the Global City brings together a host of academics (communication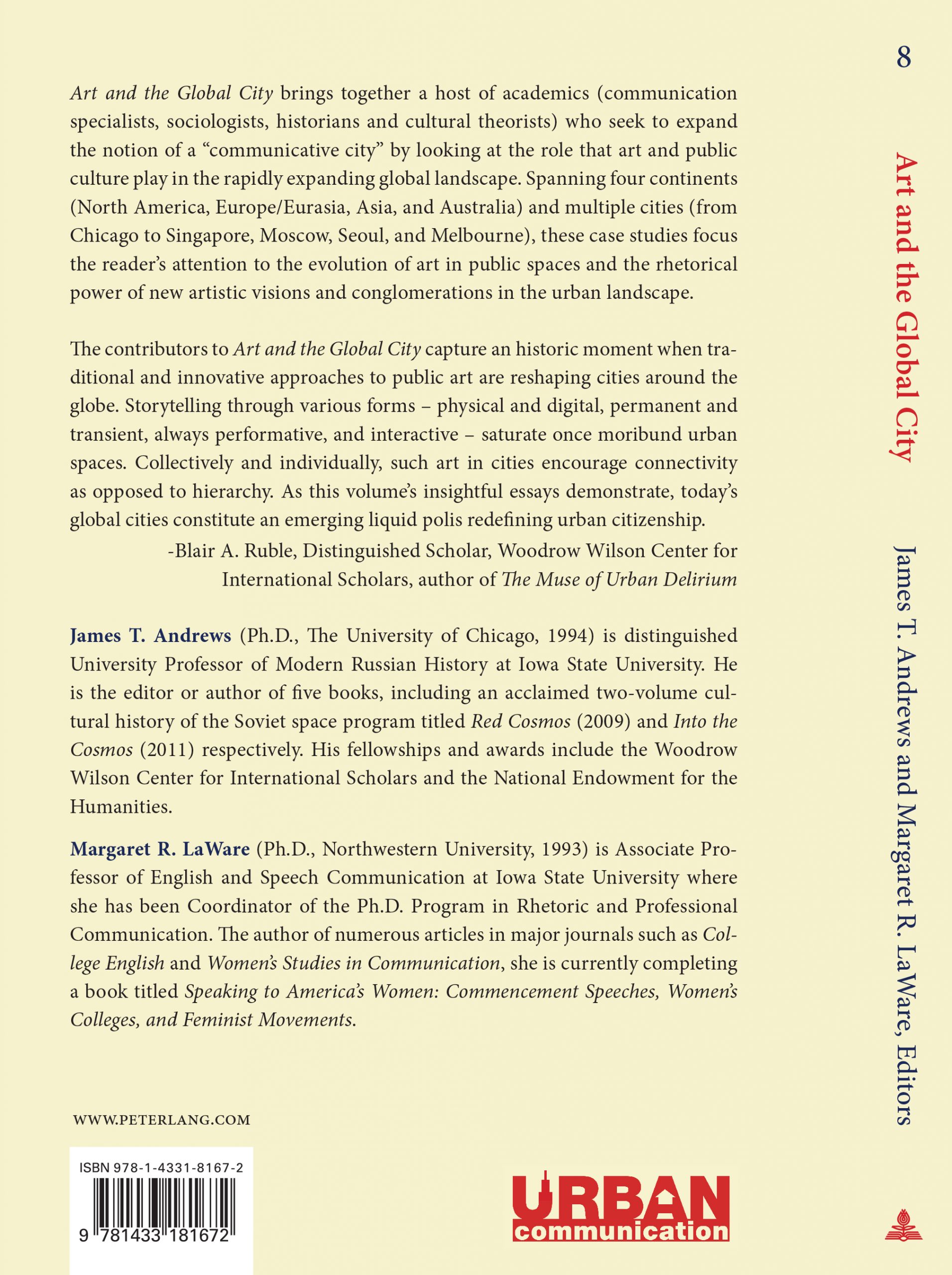 specialists, sociologists, historians and cultural theorists) who seek to expand
the notion of a "communicative city" by looking at the role that art and public
culture play in the rapidly expanding global landscape. Spanning four continents
(North America, Europe/Eurasia, Asia, and Australia) and multiple cities (from
Chicago to Singapore, Moscow, Seoul, and Melbourne), these case studies focus
the reader's attention to the evolution of art in public spaces and the rhetorical
power of new artistic visions and conglomerations in the urban landscape.
The contributors to Art and the Global City capture an historic moment when traditional
and innovative approaches to public art are reshaping cities around the
globe. Storytelling through various forms – physical and digital, permanent and
transient, always performative, and interactive – saturate once moribund urban
spaces. Collectively and individually, such art in cities encourage connectivity
as opposed to hierarchy. As this volume's insightful essays demonstrate, today's
global cities constitute an emerging liquid polis redefining urban citizenship.
-Blair A. Ruble, Distinguished Scholar, Woodrow Wilson Center for
International Scholars, author of The Muse of Urban Delirium