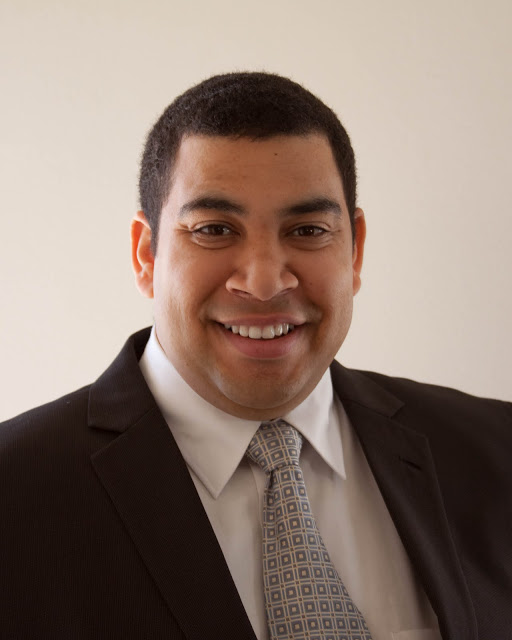 Dwain Coleman graduated from ISU's MA program in 2016 and is pursuing a PhD in History at the University of Iowa.
Tell us about yourself. Where are you from? How did you end up at Iowa State? 
I am originally from Las Vegas, NV. I received my undergraduate degree from UNLV and was a history teacher. My family moved to Iowa to be closer to extended family here in the Midwest, and I decided that it would be a good time to go back to school and get a master's degree. I applied to the history graduate program at Iowa State and gratefully was accepted.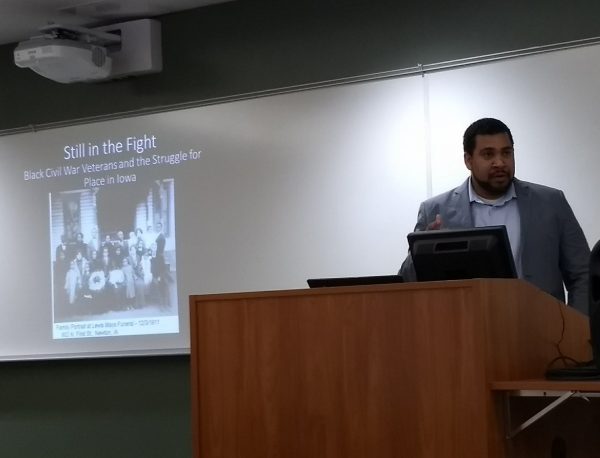 Who did you study with and what questions did you pursue? 
When I started graduate school, I did not know exactly what I wanted to study. Early on, I took full advantage of taking various courses and attending history presentations put on by the university and by the State Historical Society of Iowa (SHSI).  After attending one presentation organized by Dr. Brian Behnken and SHSI on abolitionists in Iowa, I became interested in the postwar lives of some of Iowa's Black freedom seekers who enlisted in the First Iowa Infantry of African Descent during the Civil War. I contacted the presenter, the late Doug Jones, who oversaw the Iowa Freedom Trail Project. He was generous with his time and became a good friend and mentor and helped me find many sources that aided my research. My thesis explores the ways in which Black Civil War veterans developed communities in Iowa using the political capital of their military service to fight for equal rights and community space. Dr. Kathleen Hilliard, my advisor, was indispensable in helping me to craft my thesis, which later won the Iowa History Center Award for Most Outstanding Master's Thesis in Iowa History.
What are you doing now?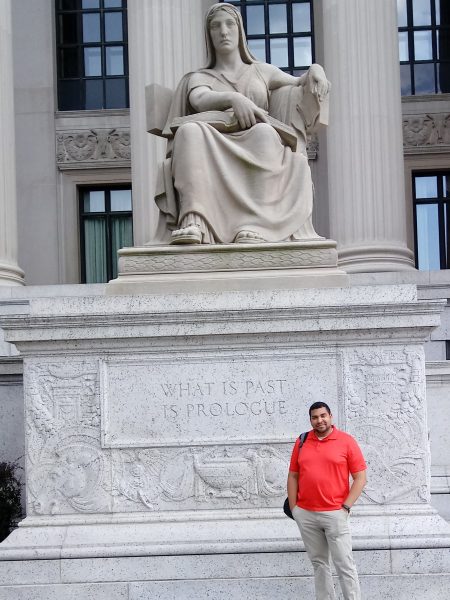 I am currently working on writing my dissertation, which is a regional expansion of my master's thesis, at the University of Iowa. My dissertation explores how Black veterans and their families utilized mobility and the political capital of military service to form communities in Iowa and Kansas during the long reconstruction period. I am also a co-founder and co-director of the Iowa Colored Conventions Digital Project (a satellite project of the coloredconventions.org), which seeks to research the participation of Black Iowans in the Colored Conventions movement during the late nineteenth century. The Colored Conventions was a national movement that fought for Black citizenship rights, the repeal of Black laws, and equal rights in communities. The digital project has identified over a dozen previously unknown conventions in Iowa and is currently working on providing resources such as digital maps, essays that provide historical contextual analysis, primary documents, and curriculum for the public and educators. I hope to have a career in academia after I complete my dissertation.