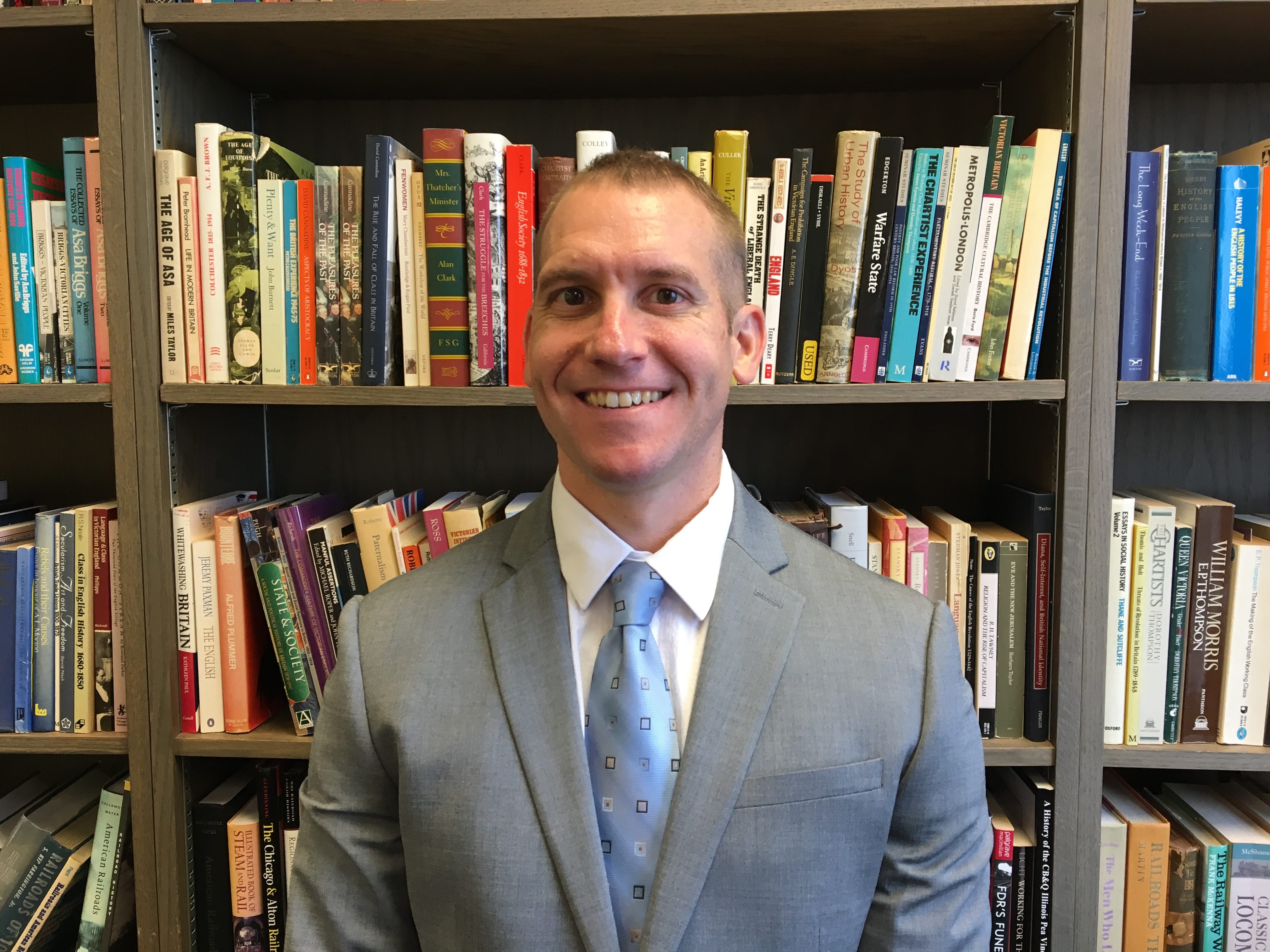 An ISU Graduate Research Fellowship is enabling History doctoral candidate Lindsay Bell to complete his dissertation on schedule. For Bell, treating his research as a full-time job provides peace of mind at this crucial stage of his studies and extinguishes two major causes of stress: time and money. Receiving the Fellowship tells him the Graduate College is serious about supporting scholars whose work will help enrich our understanding of the past and reflect positively on the University.
Bell's dissertation explores the politicization of baseball icons in the interwar years under the direction of the game's first commissioner, Kenesaw Mountain Landis. Bell argues that Landis's paternalistic demeanor and his staunch Americanism shaped his approach to reforming baseball. Landis wanted the sport to inculcate American adolescents with patriotic sentiments. He saw baseball as a cultural institution with the power to influence Americans and wanted to ensure baseball stars would be idolized as American heroes.
The research is taking Bell to the Landis papers at the Chicago History Museum; to the papers of a Deadball Era player turned politician at the Heinz Research Center in Pittsburgh; to the papers of numerous former players and sports writers at the Baseball Hall of Fame and Museum in Cooperstown, New York; to the papers of war cabinet members and politicians of the early twentieth century at the Library of Congress; to the Shirley Povich papers at the University of Maryland, College Park; to Walter Johnson High School in Rockville, Maryland; to the papers of baseball journalist Hubert M. Sedgwick at Yale University; and to the military records of professional baseball players at the World War I museum in Kansas City, Missouri.