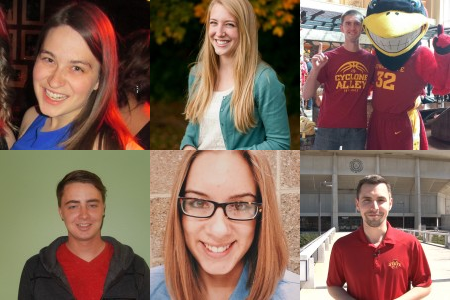 The History Department is pleased to recognize the latest group of our majors to be inducted into the prestigious Phi Beta Kappa Society. Congratulations to: Benjamin Davis, Jill Foley, Melissa Grunder, Justine Hagedorn, Adam Kenaragni, Jacob Peters, Coreen Robinson, Kyle Steingreaber.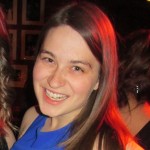 My name is Jill (Steffes) Foley and I am a senior at Iowa State University. I will graduate with a degree in History and secondary education. I am from Carroll and graduated from Kuemper Catholic High School. I have always wanted to be a teacher and am so happy that ISU is helping make my dream come true! I love the relationships I have built with my students while student teaching and helping them discover the joys of learning! I want my students to enjoy coming to their history class because they are learning all of these interesting facts in different ways! In regards to history, I love reading historical books, especially about World War II and JFK along with pinning history pictures on my Pinterest account. Some of my favorite things to do when I have free time is bake goodies, especially mini-cupcakes, scrapbook, and DIY (Do It Yourself) Projects. A fun fact about myself is that my family was selected as the 2014 Iowa State Family of the Year. Go cyclones!
In December 2014, Melissa Grunder graduated summa cum laude with a degree in History and a secondary major in Classical Studies. Originally from Mount Vernon, IA, Melissa was actively involved in campus activities while in Ames. She served as the president of the Iowa State History Club, was a peer mentor for the History Department Learning Community, volunteered as a leader with the Salt Company, and interned for University Museums. Melissa was also a member of Phi Alpha Theta and Cardinal Key, and the recipient of the 2014 Ethel A. Spedding Scholarship. Next fall, she plans to attend graduate school for an M.A. in Museum Studies.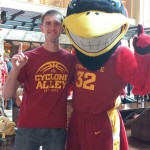 I am currently a graduating senior in History Education with a minor in Political Science. I am from Carlisle, Iowa. My personal interests include athletics and outdoor activities. I have spent the last three years coaching football at Carlisle High School. My passions include hunting, fishing and hiking especially in Northern Minnesota. I will be the Social Studies teacher next year at Lynnville-Sully High School and my future plans are to pursue a masters in Educational Administration.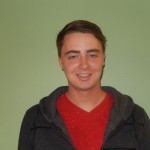 I am a senior in Political Science and History graduating in May. I am from Norwalk, Iowa, a small suburb south of Des Moines. Currently, I serve as a Peer Mentor for the History Learning Community and was also involved in the Model European Union. My other hobbies include golf and keeping up with my favorite sports teams. I am currently in the middle of a job search. I would like to thank the faculty of the History department for helping me achieve the high honor of Phi Beta Kappa membership.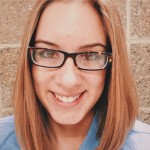 I am a senior graduating in May with a degree in journalism/mass communication and a secondary major in history. I am from Akron, IA and I am pursuing a career in communications (hopefully starting in central Iowa or Ames!). I have been involved as a peer mentor for the Hixson Opportunity Awards program at ISU and I have served as a tour guide (STAR) since my sophomore year of college.
I'm a senior from Houston, Texas. I will graduate in May with a double-major in journalism and history, and a minor in political science. I'm a big sports guy: I do a lot of video and on-air work for Cyclones.tv, and even though I'm pretty bad at golf, I still love playing it. In August, I start law school at Baylor University.